Although we all want to create a beautiful outdoor oasis, not everyone has the time or the skills to make their dream a reality. Even weekly or biweekly maintenance can be a far stretch for busy families or professionals. If this sounds all too true for you, then hiring landscape contractors may be the answer you're looking for. Still not convinced? Check out these three reasons you need professional landscaping services.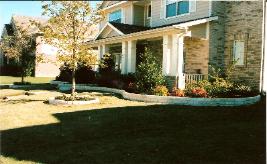 1. Landscape Contractors are Well-Equipped Experts
Landscape contractors have the education, experience, and tools necessary to complete whatever outdoor project you desire. They also have the ability to tell you if something is feasible or not, based on a variety of factors. If something isn't possible, great landscape contractors can work with you to create a new idea for your yard.
2. It Saves You Valuable Time
Hiring landscaping services saves you a lot of valuable time. Depending on the size of your yard and complexity of your landscape design, regular maintenance alone can range between two and ten hours a week. That time can be better spent relaxing with the family, catching up on housework, or finishing up that big work project.
3. A Good Financial Investment
Tackling your own landscape design means that if something goes wrong, you're responsible for those extra materials. You'll also need to purchase a wide range of different landscaping tools or equipment to successfully complete the work. This includes (at the bare minimum) a lawn mower, edger, and pruning shears. These three basic items could potentially cost thousands.
Other tools (like aerators, seeders, sod cutters) might be necessary, depending on what you want done. Since landscape contractors use these tools daily, they can get a great return on investment for them. The average homeowner, however, will not.
For more information on landscaping services, contact us today.