When it comes to designing the landscape for your commercial location, it is important that you factor in things like maintenance and aesthetics. Thankfully, with the help of a professional landscaper, you can choose a landscape design that both looks and functions exactly how you want it to. Here are three things that you should consider including in your commercial landscape design.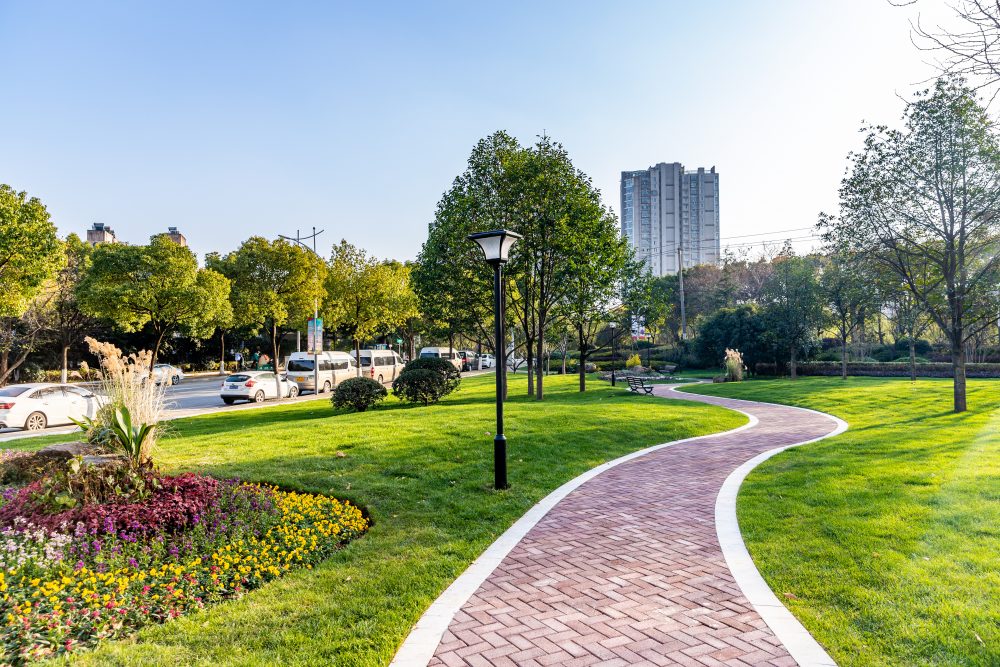 Flowers
If you want to add something that is both beautiful and colorful to your commercial landscape design, flowers are the way to go. There are so many types of flowers, which makes it easy to find ones that are well suited for your climate. The landscape professional will help you to incorporate flowers into your landscape design that look great and are in highly visible areas.
Small Plants And Bushes 
When it comes to the type of plants to choose for your commercial location, you want to choose small plants and bushes that won't block the visibility of your building. This is important because you want your customers to see your building from the road with ease. This ensures that your customers don't get frustrated trying to find your location, and also keeps your landscape looking aesthetically pleasing.
Rock Beds
Rock beds are important to incorporate into your landscape design for multiple reasons. For one thing, rock beds are incredibly easy to care for. You just want to make sure that you have landscaping fabric underneath all of your rocks. This will prevent weeds from growing up and through the rocks. It is also a great idea to incorporate rocks into your landscape design because they are great for customers and clients to walk on. They are sturdy and durable, and they do not become damaged with high traffic. In terms of maintenance, rocks are also very easy to care for, which makes them great for commercial locations.
To hire a professional to landscape your commercial location today, visit us at All Starr Tree & Landscape.