If you would like to get your backyard landscaped, it is important that you hire a professional landscape design company to complete the job for you. There are so many awesome benefits that come along with hiring a professional to complete your landscape design and three of them will be discussed here.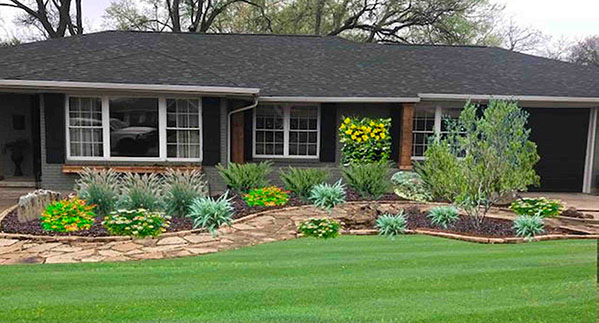 Crucial Landscape Aspects Are Done Correctly
If you try to complete your landscape design yourself, or if you hire an inexperienced friend to help you out, then you run the risk of things being done incorrectly. This may involve improperly installing the irrigation system, failing to add landscape fabric to plant beds, placing trees and other large plants too close to your home, etc. All of these things can cause bigger issues for you later on and can be costly to fix. In contrast, when you hire a professional to complete your landscape design, you know that all aspects of the landscaping will be done correctly the first time around.
Things Move Much Faster 
When you hire a professional to complete your landscape design for you, things are going to move much quicker than they would if you were trying to complete the project on your own. Not only will the planning process be carefully executed so that every aspect of your landscape is designed and planned for, but there will be next to no down time between when the design plan is completed and when the landscaping actually begins. This can help you to enjoy your landscape design that much faster.
More Detailed Requests Can Be Completed 
If you have some ideas for your landscape design that require a great deal of skill and experience, then you likely don't want to attempt these on your own. However, when you hire a professional, you know that they will be able to incorporate these ideas and make them look exactly like you envisioned them. This helps give you the gorgeous landscaping that you desire, without inexperience getting in the way.
To learn more about why you should always hire a professional to complete your landscape design, visit us today at All Starr Tree & Landscape.