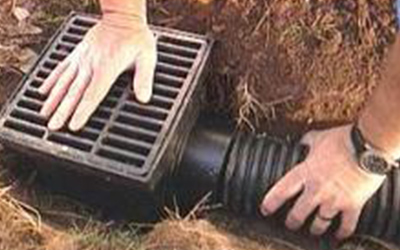 Do you have a drainage problem? Research shows that 9 out of 10homes have some sort of drainage issue.
Do you have standing water around your home or business?
Do you have soggy areas that never seem to dry up?
Do you have gutter downspouts that disperse rainwater causing erosion in your flower beds or around your foundation?
If you said yes to any of these questions, then contact us today and let us help!
Drainage Solution Services
French Drains
Surface Drains
Gutter drains
Grade work