Need a new lawn? Have bare areas in your existing lawn? We take great measures to make sure you will have a beautiful lawn that your friends and neighbors will envy.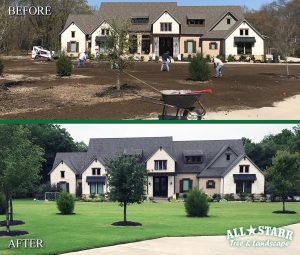 Our steps to producing a great lawn:
Remove any existing grass and/or weeds
Roto-till to loosen soil for best root growth
Hand rake and level before laying new sod
Lay sod by staggering joints tightly together
Finally, water roll new sod for good root contact and a smooth finish
Contact us today for your FREE estimate so that we can help!